Investment Real Estate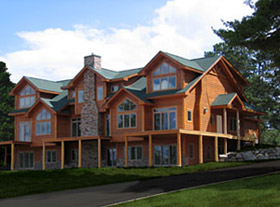 In general, investment property is real estate purchased for the purpose of generating income; either with the intention of renting if out or holding to resell at a profit.  There are numerous different investment approaches and the Mullins Group will work with you based on your investment risk and style.  Some of the popular investment types include:
Rental Property
Distressed property in need of rehab
Foreclosures and short sales
New construction – pre-construction speculative flip
Vacation and 2nd Homes
Fractionals
1031 Exchanges
Vacant/speculative land
Multi-unit apartment complexes, and
Commercial property
Some of the advantages to investment property include:
Tax benefits

(Residential income property is depreciated over 27.5 years & commercial property is depreciated over 39 years)
Mortgage Interest right-off
Good debt to build wealth
Balanced investment portfolio
Retirement plan
Instant Equity
Deferment of capital gains taxes
Long-term growth
High-leverage lending possibilities
Interior Design
The Mullins Group has partnered with Michelle Anderson to provide professional interior design and home staging assistance.   Michelle K. Anderson, Associate IIDA and LEED Accredited Professional has over 12 years of Commercial and Residential Interior Design experience.  She has hands-on experience with Opus, a National Developer of both Commercial and Residential Real Estate, as well as thorough experience in Residential Design.  Anderson has designed model homes at The Bridges at Arbor Lakes and has experience staging homes.  She is also an active member of The International Interior Design Association.
Staging:
Prepare your home for the market by having a professional interior designer assist you by doing a walk-through consultation of your home and then providing you with a written detailed report of their recommended improvements. The results will allow you to receive quicker sales and higher offers on your home as well as provide you the type of property realtors want to show potential buyers.   Also, a "staged" home will look far better than competing homes for sale in the local market. Lastly, more buyers want to see "staged" homes, which increases your showings and visibilities.
Residential Interior Design Services:
Full Design Consultation to include paint colors, furniture placement,  window treatments, lighting design and fixtures,  accessories, space planning, furniture and  fabric selections, personal shopping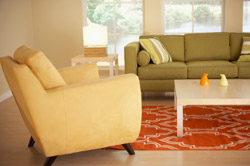 Commercial Interior Design Services:
Programming Construction Documents
Wall Elevations
Interior Finish Plan
Lighting Plan and fixture specification
Furniture Specification
Color Boards
Rendered drawings
Electrical and plumbing rough-in location plans
Artwork/signage/accessories
Development & Advisory Services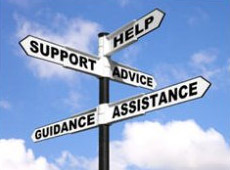 The Mullins Group provides development assistance and strategies to maximize your real estate development project.  We are uniquely positioned to provide a spectrum of advisory services to meet specific client needs.  The Mullins Group covers a wide variety of services, including:
Site Selection and Land Acquisition
Land Use Planning
Entitlement Support
Financial Feasibility Analysis (i.e. Pro Formas)
Highest and Best Use Analysis
Marketing Plans
Positioning Analysis
Due Diligence
Market Assessments
Development capabilities and strategies provide an objective perspective maximizing long-term values while reducing risk.