Historically, starter homes have been a prominent housing type within the new construction segment.  Prior to the peak of the real estate market in 2005/2006, starter homes priced under $200,000 represented a major share of the housing inventory.  However, since 2005 the number of new homes priced under $200,000 had declined substantially.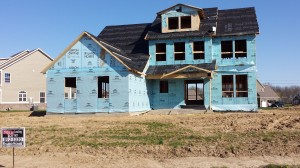 Today, there are virtually no new homes constructed at this price point due to increasing land costs, labor costs, entitlement fees, and material costs.  Furthermore, a the Twin Cities lost a significant number of workers in the construction trade during the recession and left for other industries or to the oil boom in North Dakota.
Land is one of the key factors in the Twin Cities; increasing land costs have make it extremely difficult for a builder to construct an entry-level home.  The Mullins Group finds it costs at least $35,000 per lot in infrastructure costs to develop a lot; not even counting the raw land cost.  As such, nearly all of the new construction in the Twin Cities Metro Area is targeted to the move-up or executive-level buyer.   However, there are a few areas in the outer-fringe of the Metro Area where a new  home can still be purchased for less than $200,000.  Communities such as Montrose, Cambridge, and Isanti offer split-level homes with unfinished basements for around $185,000.
Consequently, the real estate market still needs entry-level new homes for a healthy move-up market to ensue.  Today's first-time buyers are tomorrow's move-up buyers and its' imperative for the strength of the real estate market.